British Council Great Scholarships 2024
Here is the greatest opportunity for all those students who are eligible but want to make their future bright. British council great scholarships 2024 is offering 27 scholarships from UK universities with a variety of subjects to the students that are from Pakistan. Moreover, these scholarships are also provided to several international countries for all the students of undergraduate.
For a one-year postgraduate course, a single scholarship is equivalent to a minimum of £10,000 for tuition fee. The UK government's Great Britain Campaign and the British Council jointly fund each scholarship by taking participate with UK higher educational institutions.
British Council Great Scholarships 2024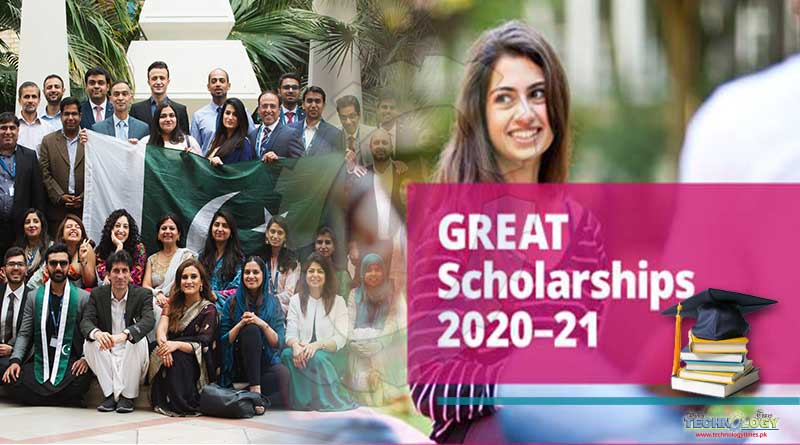 Some names of given institutions are providing British council great scholarships to the postgraduate students for the academic session of 2024-25.
Bangor University
Edinburgh Napier University
Nottingham Trent University
Robert Gordon University
Teesside University
University of Cambridge
University of Derby
University of Dundee
University of Edinburgh
University of Essex
University of Exeter
University of Manchester
University of Nottingham
University of South Wales
Eligibility to apply for British Council Great Scholarships 2024:
You must have all the following characteristics to be eligible for the scholarships:
First of all, you should be a citizen of Pakistan.
You must have a degree of undergraduate to enter for the scholarship of postgraduate in a UK university.
You must have been prepared academically and motivated to follow the course of UK postgraduate.
You must be active with work experience in any field and have a proven ability to work hard in the subject area.
You must have to meet any English language that is a necessary condition or requirement of a UK university.
It is expected from all the students of scholarships that they must take lectures and tutorials regularly with active participation in the co-curricle activities. You must have to act as an ambassador in the higher educational institutions by sharing your knowledge and experiences by promoting the study of UK university.
You can be asked to attend all the networking events with others who have been the scholars of the university for discussing your experiences with them. So, it can be captured your perceptions of studying in the higher institutions of the UK.
Method to apply for the scholarships:
Check and filter the listed universities by Pakistan on the webpage of "find a scholarship" and then click here on any university page. It will be helpful to you to access all the detailed information in-depth to find a scholarship on offer.
Only apply for individual universities by following the instructions that have been given on the webpage of the scholarship's university.
The deadline varies according to the instructions of each institution to apply for British council great scholarship 2024. For more detail on the deadline of an individual institution, kindly check the page of that university.
The individual universities will inform the successful scholars by depending on the results of their applications.
After registration, the individual universities will issue scholarship funding to all the successful scholars.